videos that inspire,
delight and engage
your audience,customers,fans,community,prospects,followers,tribe
It all started with love for video and storytelling.
CINEMATIC.SG was born in 2019 out of a true passion for beautiful images, sounds and compelling stories. After all, it relates to the human desire to please the senses and the mind. Cinematic videos are probably the best way to do that. But in fact, it can do so much more for you or your business. Let me tell your story through a meaningful and impactful video. One that inspire, delight and engage your audience.
Based in Singapore but affordable.
Costs of filmmaking equipment, post-production software and stock music has dramatically decreased over the last few years, so don't you think it should be reflected in the price? I can offer affordable yet high-quality productions for:
Corporate & Business
Institutional
Client testimonials
Internal news
Cinematic Sequences
Food & Beverage
Real Estate
Hospitality & Travel
Content Marketing
Thought leadership
Knowledge sharing
Product pitching
Personal Stories
Family moments
Births & babies
Travel memories
and more!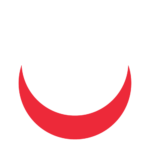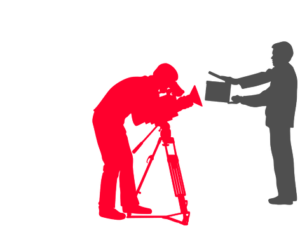 Mastering every single aspect of video production.
My passion has led me to be well-versed in every aspect of creating beautiful videos that convey ideas in a stylish way, from ideation to delivery. Scripting, filming, editing, color grading, sound design and mixing are all things I do myself and deeply care about.
Don't ignore the power of Video Marketing.
There is no doubt that video has become the preferred way to communicate ideas and generate attention online. People simply love videos. They add tremendous value to their experience as customers. Not including videos in your marketing strategy might keep your business away from its true potential. It has never been easier and more affordable to create high-quality content for your audience⁠—so why not doing it?
Follow me on LinkedIn and subscribe to my newsletter to get more insights!
Some companies I have worked for




In their own, genuine words:
"8M has engaged CINEMATIC.SG to create both corporate and brand storytelling projects, of which we are extremely happy with. Romain is creative, agile and a pleasure to work with. We look forward to continuing our content creation partnership."
"Romain is a true professional and a pleasure to work with. He was flexible for last-minute request and our videos turned out perfectly. We would definitely work with him again in the future."
"I am very thankful to have the honor of working with you! Your tremendous passion, endless patience and super professionalism made it a fun experience for us, while you were able to "catch" the heartbeat and soul of our Company in such a short video."
"Introduced by a partner, we had the pleasure of engaging CINEMATIC.SG for our regional event Women's Forum Asia in Singapore, September 2019. Despite short notice, Romain was available and ready immediately to work with us and our partner to film interviews with high level speakers at our corporate event. He was extremely professional, flexible and was a great pleasure to work with. The final products are of high quality and exceed our expectations. I highly recommend his service and look forward to working him in the future."
"Romain was wonderful to work with and would not hesitate to recommend him for anyone looking at creating quality video content. His attention to detail, professionalism and speed were outstanding. Can't wait to work with him again!"
"We had the chance to shoot our first video series with Romain. On top of his professionalism, creative skills and good mood, he was of great advice in helping us narrow down what we were looking for. The delivery was fast and feedback loops were very effective. It was a great experience and we loved the results!"
"It has been really great to work with Romain in these novel and sometimes challenging times. His adaptive and flexible skill sets are definitely needed in the context of a worldwide pandemic let alone in normal business endeavors."
"Doerscircle engaged CINEMATIC.SG to capture the stories of our community members on video. As a true Independent Doer, Romain showed to be flexible, creative and fast. Saying that he's passionate and engaged with his clients is an understatement. We will definitely recommend to collaborate with Romain!"
"I hired photographers and videographers in the past but their work was just ordinary for the money that I paid. However, after I met Romain, the dedication he has for his work and the detail he put into his work made me know that I have found the right person. We started taking pictures and videos and I am really happy with the final product that was created. For anyone who wants to make their story work through videos and photos, Romain is the person to go to."
"I had the privilege to work with Romain on a video that was under tremendous time pressure and with a limited budget. Romain was very professional and accommodating. He worked during the weekend to complete the job. From scratch to the finished product, it took us one-and-a-half-day. The end product was very well received. I highly recommend Romain. He is not only professional, creative, but he truly cares about his clients and his projects."
"Romain is a creative director with strong business acumen, which makes him the perfect fit for producing business videos for your business. I'm very happy with the service provided for Co-Creation Lab as he managed to turn a workshop into a solid demo of what we do, capturing people's emotion, genuine testimonials and managed to embed it all in a very engaging, yet short, piece of storytelling. Thanks and hopefully we can work together again soon."
"When we decided to make a video that captured what set aquaDucks apart, I knew you were our guy. And you did it… unbelievably fast and super professional. The result couldn't have been better. In only 60 seconds you managed to point down exactly what aquaDucks stands for! Thank you Romain, I am looking forward to making many more videos with you."
Ready to start your video project?
If you have a precise idea of the video you want, great! I will do my best to make it a reality.
If you have no clue at all, don't worry! I will be delighted to be part of the ideation process.