Learn more about how I work and produce my videos.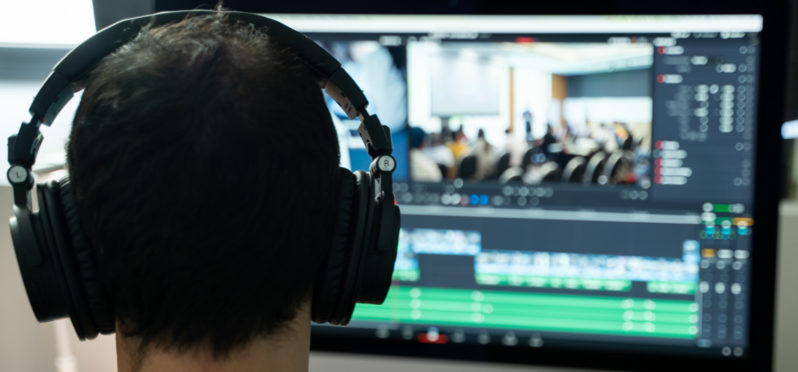 Ideation
It always starts from an idea. That idea then develops into a story, and soon it's time to find how to convey it with images, sounds and music. Good storytelling fascinates me, and I believe I have a real capacity to find original ideas for videos. So if you don't have any idea or don't know how to start with your existing idea, I'll help you with that.
The ideation process includes:
deciding on a duration and editing style,
outlining the video content,
getting people involved to appear and speak in the video,
finding inspiration from existing videos in the industry.
Scripting
Once the idea has matured into a solid story, it's time to prepare for the shoot. At that stage everything is still on paper. It is important to take time to define all the components of the video:
writing the scenario and spoken words,
choosing the location,
briefing the protagonists,
selecting and configuring the filming equipment,
setting a time for the shoot.
Filming
Here we are, ready for the shoot! Now this is all about translating the script into moving images and recorded sounds. I provide and use the following gear and techniques:
camera technology: full-frame mirrorless,
optical: wide aperture full-frame lenses covering the 17-75mm focal range, equipped with Neutral Density filter,
stabilization: tripod with video head, 3-axis gimbal and GorillaPod,
lighting: portable LED lights,
sound recording: shotgun and lavalier microphones,
cinematic look: smooth camera movements, slow motion up to 120 frames per second and 180-degree shutter rule.
Editing
With all the footage and sounds at my disposal, it is time for a crucial step of the video production process: editing. This is all about bringing the script to life in a great video. I define my editing style as simple and natural. I am not a big fan of fancy transitions and effects. I rather put the emphasis on the story and the clarity of the video's message.
This is the process I follow for most of my videos:
sorting the rushes,
sourcing royalty-free background music that is matching the desired tone of the video,
multi-track video editing on DaVinci Resolve,
scaling and positioning of clips,
discreet video transitions.
Sound Design & Mixing
This is an often overlooked step in the video production process. We often hear that in a video, the audio part is more important than the video part. And that is true! Watching a video with a nice image but poor sound hurts much more than the opposite.
When creating my videos I pay a lot of attention to:
normalizing audio levels,
mixing the background music so that it fits the video duration perfectly,
playing with the music beats to create effects synced with the video,
when applicable, incorporating high-quality SFX sounds.
Color Grading
Color grading is the process of improving the appearance of a video by adjusting several image attributes. Think of it as Photoshop for video. This is a precious tool to give an artistic look to the video, one that will keep the viewer's attention and support the story.
These are the attributes and settings I tweak the most when doing my color grading:
brightness and contrast,
hue, saturation and luminance,
color wheels,
lookup tables (LUTs),
black level and white point,
masks and power windows,
motion tracking.
Add-ons
A great video would not be complete without a few add-ons to make it more professional, pleasant to watch and impactful.
Here are a few things I can do for your video:
adding subtitles,
adding and animating titles,
overlaying and animating images,
animating basic 3D objects,
sourcing and managing voice over talent,
and more…
Delivery
Here we go, the final video is ready. After going through revisions with you, if any, the last step is to render the video with the right settings, according to your distribution channel: your website, YouTube, social media, etc.
Technically speaking, this is what can be done when exporting your video:
Resolution: HD at 1920 x 1080 pixels,
Frame rate: 24 frames per second to achieve the cinematic look,
Main aspect ratio: standard 16:9 or 2:35:1 (CinemaScope) depending on your preference,
Custom aspect ratio(s): if you want to publish your video on social media with a specific format,
Compression: I will provide a maximum quality version of the video (large file size) and one optimized for the Web.
Last, talk to me if you need help with your video marketing strategy and how to get the best results out of your video.
Ready to start your video project?
If you have a precise idea of the video you want, great! I will do my best to make it a reality.
If you have no clue at all, don't worry! I will be delighted to be part of the ideation process.