8M Real Estate
15-sec teaser for the opening of the Wanderlust hotel in Singapore
aquaDucks
1-min introduction video for a swim school in Singapore
The Working Capitol
3-min video tour of a co-working space in Singapore
Raffles Hotel Cinematic Sequence
90-sec cinematic sequence I have shot as part of my LinkedIn VLOG
Mai Tai
Short cocktail making tutorial shot at Rogue Trader bar in Singapore
Koval Highball
Short cocktail making tutorial shot at Rogue Trader bar in Singapore
Doerscircle
Entrepreneur interview as part of the "Doer Stories" series (8 videos in total)
UEX
Introduction video for a content marketing series (health insurance)
8M Real Estate
6.5-min video for the promotion of the company's activities and opportunities
Co-Creation Lab
3-min video capturing a workshop on design thinking in Singapore
Detalytics
3-min business pitch video (stock footage only)
AGL.SG
1-min business pitch video
La French Tech
34-min interview of the Ambassador of France to Singapore
Some of the clients I crafted videos,told stories,enjoyed working for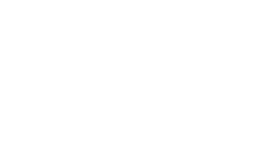 In their own, genuine words:
"8M has engaged CINEMATIC.SG to create both corporate and brand storytelling projects, of which we are extremely happy with. Romain is creative, agile and a pleasure to work with. We look forward to continuing our content creation partnership."
"Romain is a true professional and a pleasure to work with. He was flexible for last-minute request and our videos turned out perfectly. We would definitely work with him again in the future."
"I am very thankful to have the honor of working with you! Your tremendous passion, endless patience and super professionalism made it a fun experience for us, while you were able to "catch" the heartbeat and soul of our Company in such a short video."
"Introduced by a partner, we had the pleasure of engaging CINEMATIC.SG for our regional event Women's Forum Asia in Singapore, September 2019. Despite short notice, Romain was available and ready immediately to work with us and our partner to film interviews with high level speakers at our corporate event. He was extremely professional, flexible and was a great pleasure to work with. The final products are of high quality and exceed our expectations. I highly recommend his service and look forward to working him in the future."
"When we decided to make a video that captured what set aquaDucks apart, I knew you were our guy. And you did it… unbelievably fast and super professional. The result couldn't have been better. In only 60 seconds you managed to point down exactly what aquaDucks stands for! Thank you Romain, I am looking forward to making many more videos with you."
"We had the chance to shoot our first video series with Romain. On top of his professionalism, creative skills and good mood, he was of great advice in helping us narrow down what we were looking for. The delivery was fast and feedback loops were very effective. It was a great experience and we loved the results!"
Doerscircle engaged CINEMATIC.SG to capture the stories of our community members on video. As a true Independent Doer, Romain showed to be flexible, creative and fast. Saying that he's passionate and engaged with his clients is an understatement. We will definitely recommend to collaborate with Romain!
"I had the privilege to work with Romain on a video that was under tremendous time pressure and with a limited budget. Romain was very professional and accommodating. He worked during the weekend to complete the job. From scratch to the finished product, it took us one-and-a-half-day. The end product was very well received. I highly recommend Romain. He is not only professional, creative, but he truly cares about his clients and his projects."
Ready to start your video project?
If you have a precise idea of the video you want, great! I will do my best to make it a reality.
If you have no clue at all, don't worry! I will be delighted to be part of the ideation process.